Galvanized Steel Buildings & CFS Metal Buildings
We can develop a pricing schedule and plan for the construction of an Inco CFS and Galvanized Steel Building on your property by contacting Inco Steel Buildings.
Inco is North Carolina's leading galvanized steel buildings and CFS metal building company. Let Inco build your new galvanized and CFS steel building.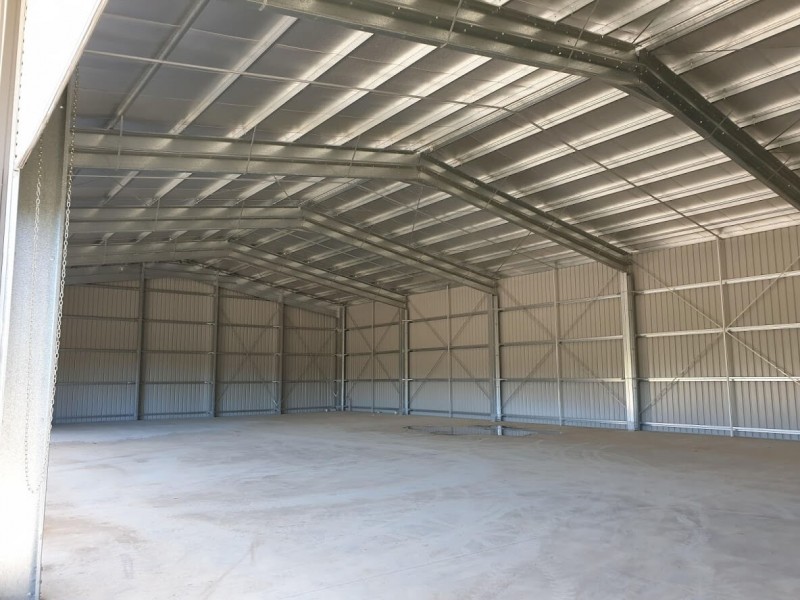 The Inco Galvanized Steel Building Specifications
Size Starts at 24 x 32 x 10,  7680 CU-FT
Engineer Designed Galvanized Metal Buildings
High Strength CFS Cold Formed Steel Buildings
Custom Built on Your Land
Made in USA, North Carolina, Indiana
Plant-To-Site Delivery 6-8 Weeks
Interior: Bright Silver Finish Framing
Double-Width Steel Walls and Roof System
(7) Different

Building Sizes.

Rectangle Floor Plans

10 feet to 16-foot

Eave Heights

26-Gauge Steel Roof Panels. 
26-Gauge Steel Wall Panels
Series 2000 Roll Up Door. 
Optional Sectional Overhead Doors
3/0 x 7/0 Steel Frame Walk Door
Gutters and Downspouts
Sealed Insulation System. Options available.
Galvanized Steel Building 7 Series
Galvanized  Steel Framing
North Carolina State Building Code Compliant
Commercial Grade
Wind Load and Snow Load Compliant per Zone
Galvanized Steel Buildings Made in USA
A galvanized steel building by Inco Steel Buildings is a strong steel building manufactured in an American factory using American steel.
Professional Galvanized Steel Building Contractors
A professional metal building construction team at Inco Steel Buildings delivers strong galvanized steel buildings built to last. These buildings are made from roll steel and galvanized steel frames, roofs, and walls in a US factory.
Inco CFS and Galvanized Steel Building Materials
Inco CFS galvanized steel is an exceptionally sustainable building material because it contains a minimum of 25% recycled content, is 100% recyclable, and emits no volatile organic compounds.
Inco CFS High Strength Cold Form Steel Buildings
Inco CFS Galvanized Steel Building frame components are made with structural quality steel sheets that can be rolled into C, Z, and U-sections and other shapes using dies that form high-strength frame members.
Due to its non-heat requirement (unlike hot-rolled steel), cold-formed steel has the name "cold-formed steel.". A variety of steel thicknesses are available to meet a wide range of structural and non-structural applications.
Galvanized Steel CFS Building Types, Descriptions and Uses
Many different uses – (21) different floor space sizes:
Equine, Horse Barns
Run In Sheds, Tack Rooms
Farm Buildings
Workshops
2 to 4 Car Garages
Studios
Storage Buildings
Small Warehouses
Business Offices
Office/Flex Buildings
Equipment Storage
Ag Buildings
Feed Storage